Máy bơm nhiệt gia đình
AN ICONIC

BRAND



An iconic Australian brand since 1915, Seilar is committed to
producing high quality water heaters and to the on-going
development of new products for the Australian market.
Seilar water heaters are manufactured in a state-of-the-art
facility in regional NSW, using a Quality Endorsed Company
production system. This assures that customers have
purchased the highest quality water heater available.
Seilar is proudly owned by an international hot water
powerhouse and a leading manufacturer of
residential and commercial water heaters.
Imported by Seilar CN Vietnam JSC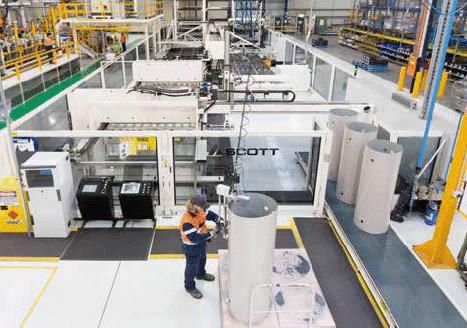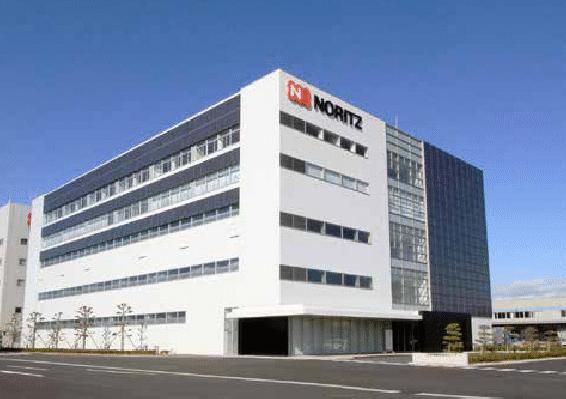 BEFORE YOU MAKE A DECISION ABOUT
WHICH HOT WATER SYSTEM IS RIGHT,
CONSIDER THESE…
Running out of hot water?
Growing families, teenagers and an inadequate hot
water system don't mix! If you're running out of hot water,
you may need to consider installing a larger one.
How to choose the right tariff for your electric waterheater
Most energy companies offer cheaper concessional rate
tariffs for use with electric water heaters. These "off-peak"
tariffs supply electricity during select periods during the
night and/or day. This can be a great way to save on
your electricity bills when coupled with a large volume
storage tank to supply enough hot water for your home
inbetween heating periods.
Speak to your energy company regarding tariff availability.
Natural gas or electricity?
Already have a natural gas connection? If you are using
natural gas for cooking and room heating, it makes sense
to use natural gas for your hot water. There is a choice
of gas storage, continuous ow and gas boosted solar
models to choose from.
If natural gas is not available where you live, there is a
wide selection of electric storage, heat pump and electric
boosted solar water heaters available.
You may also have the option of installing bottled gas
(LPG). Speak to an LPG bottle supplier in your local area
e.g. Elgas.
Gas storage or continuous ow?
When deciding between continuous ow or a storage
tank, it's important to think about how you use hot water.
Continuous ow water heaters are compact in size and
very energy efcient. You'll never run out of hot water.
These models require access to larger gas lines and
power.
Gas storage will provide consistent pressure and water
temperatures, for an enjoyable shower experience and
minimal wait time for hot water. Suits a standard gas line
and doesn't require power.
Indoor or outdoor?
Most gas water heaters are installed outside, whilst
electric storage provides exibility to install inside or
outside.
Continuous ow are an ideal compact choice when
installing outside as they free up valuable space.
Can your water heater keep up?
If you have more than one shower head or double basin
with taps in your bathroom, then a storage tank provides
a hot and strong ow of water, at mains pressure, to
more than one tap or shower at a time, without annoying
pressure uctuations.
If opting for a continuous ow water heater in this
situation, choose a higher ow rate model capable of
servicing multiple outlets at the same time.
TÍNH NĂNG NỔI BẬTTẤT CẢ CÁC DÒNG MÁY CỦA SEILAR HOẠT ĐỘNG 100% BẰNG CÔNG NGHỆ TRÍCH SUẤT NHIỆT TỰ NHIÊN. KHÔNG DÙNG ĐIỆN TRỞ HỖ TRỢ.
Tiết kiệm đến 75% chi phí điện năng tiêu thụ
Với công nghệ bơm nhiệt làm nóng nước tiên tiến sẽ giúp gia đình bạn tiết kiệm tới 75% chi phí điện năng tiêu thụ nhờ cơ chế hập phụ nhiệt năng từ môi trường.
An toàn tuyệt đối
Công nghệ  bình áp  chống ăn mòn, chống rò rỉ và chịu nhiệt 85 độ C. Ngoài ra máy còn tích hợp tính năng tự động bảo vệ quá nhiệt và quá áp.
Hoạt động liên tục trong mọi điều kiện thời tiết
24x7x365 ngày/năm: Hoạt động liên tục trong mọi điều kiện thời tiết để tạo ra nước nóng với nhiệt độ mong muốn.

Dễ dàng điều chỉnh với màn hình cảm ứng và điều khiển từ xa.

Tính năng tự động điều khiển bằng cảm biến  nhiệt  trong quá trình sử dụng giúp tiết kiệm năng lượng.

03 chế độ vận hành linh hoạt: Tiết kiệm/Tiêu chuẩn/Làm nóng nhanh
Thân thiện môi trường
Sử dụng môi chất làm lạnh R410a a thân thiện với môi trường

Hoạt động độ ồn thấp

Sử dụng nguồn năng lượng tái tạo
Có các model dung tích phù hợp cho mọi nhu cầu của người dùng:
S-150ASI : Dung tích bình bảo ôn 150L 
S-200ASI: Dung tích bình bảo ôn  200L
S-300ASI: Dung tích bình bảo ôn  300L
S-500ASI: Dung tích bình bảo ôn  500L